Your hardwood floors were an investment that added character and class to your home or business. Hardwood floors are amazing because they are long-lasting and durable. But they will only stay in beautiful condition if you take care of them correctly. Hardwood floor cleaning requires proper techniques and cleaning products in order to protect your floors and ensure their integrity. This is why we offer our hardwood floor cleaning services. We can come to your home or business on a regular basis to clean your hardwood floors correctly and effectively, so you don't have to worry about it. Here are 3 advantages to regular hardwood floor cleaning.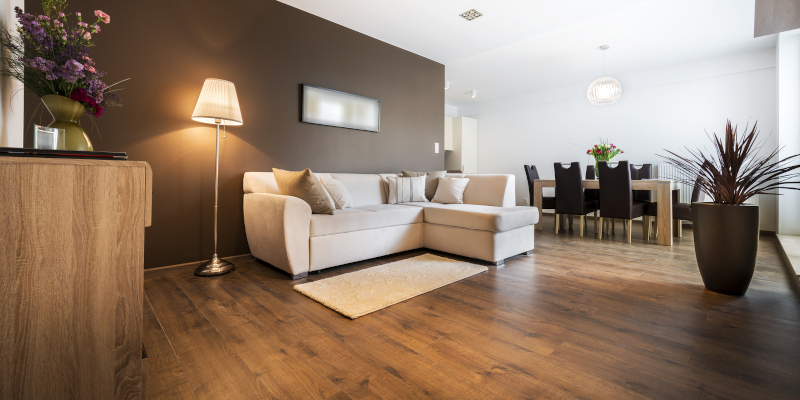 It Keeps Your Home or Business Clean. Dirty floors lose their shine quickly and can make your space look messy. Regular cleaning ensures that your floors are always spotless and beautiful to look at. That elegance will extend to your entire home or business as well, leaving your space looking professional and well-kept.
Proper Techniques and Cleaning Products Are Always Used. Our experienced team can ensure that your floors are carefully cared for and cleaned. We understand the proper techniques to effectively clean hardwood, and we only use top-quality products designed to protect your floors.
Lengthen the Life of Your Floors. Removing everyday buildup and keeping your floors clean will extend the life of your hardwood floors. Not only will you get to enjoy them longer, but they will always look their best.
If you are interested in learning more about our hardwood floor cleaning services, give us a call at Steam Giant. We can answer any questions you may have about our cleaning process and products. We can also help you determine the best schedule to keep your floors clean.