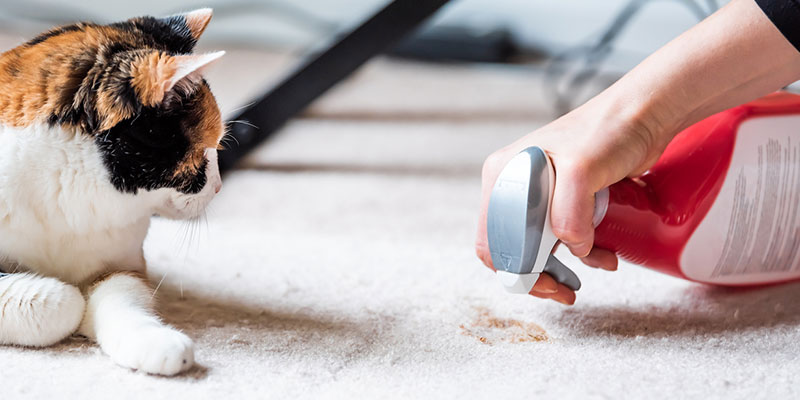 If you are a pet owner, you know that they come with the occasional not-so-pleasant smells, and certainly can create a mess at any given moment.  The pet stain and odors are totally worth it for all of the love and joy your furriest family member brings you, but it is best to have a game plan for when the stains and odors occur.  If you are a new pet owner, check out the beginner's guide to pet stain and odor below.
The old saying, "the best offense is a good defense" certainly applies when it comes to pet stain and odor.  Ensure your pet is potty trained, groomed regularly, and is given plenty of outside time.  Additionally, it helps to regularly clean the areas of your home where your pet frequents.  Keeping up on all of these items will drastically reduce the likelihood of pet stain and odor.
If you find that your pet stain and odor are tougher than what your regular cleaning can handle, reach out to a local expert for help.  Professional odor treatments and stain cleaning eliminate the problem at the source by penetrating below the surface of carpet and upholstery, eliminating the bacteria causing the pet stain and odor.
Whether you are looking for pet stain and odor cleaning, carpet cleaning, wood floor cleaning, tile and grout cleaning, and even dryer vent cleaning, we can help you out.  Since 2010, we have proudly been serving this community with excellent customer service, the hottest steam, and guarantee that we will not leave any residue behind.