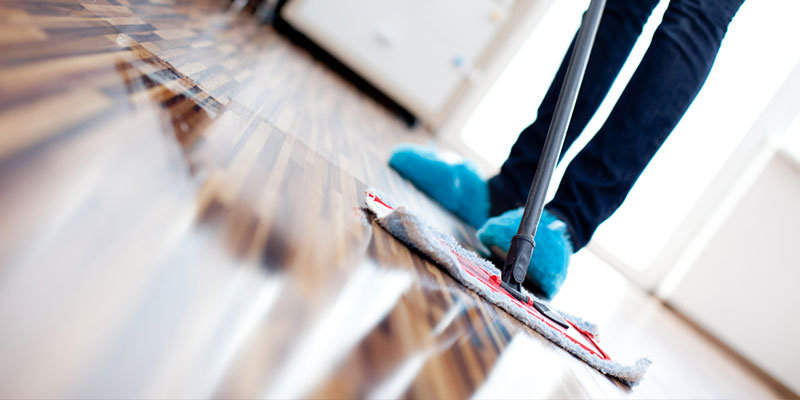 Hardwood floors are a classic. Homeowners love hardwood floors because of their beautiful looks, stain resistance, sustainability, high value and more. If you are a hardwood floor owner or are looking to put hardwood floors in your new home or business, you want to education yourself about hardwood cleaning. We have been in the hardwood cleaning business since 2010 and share our hardwood cleaning wisdom with you below.  Keep reading to learn more.
First off, the cleaning products and cleaning methods used for hardwood cleaning matter. Harsh chemicals and excessive liquid can really damage your hardwood.  Talk to your local hardwood cleaning specialist for a recommendation on the best cleaning solution for your flooring.
Next, either you can do your hardwood cleaning, or you can hire a professional to tackle the job. Many homeowners elect for a combination of the two, handling the day-to-day hardwood cleaning themselves, and hiring professionals for seasonal hardwood deep cleaning and maintenance.  This is a great way to remove the buildup of soil on your floors that is hard to get on your own.
If you are located in the Raleigh, Cary or other surrounding areas and are looking for some professional hardwood cleaning, check us out at Steam Giant.  Our team is certified from the Institute of Inspection and Cleaning Restoration (IICRC), now known as The Clean Trust. This means that we are equipped to handle any type of hardwood cleaning.