When you run your own business or own an office building, it's important to keep the building clean, presentable, and safe for clients and employees. Usually, this makes you think of keeping your surfaces clean, but carpeting should be included as well. It's important to have your carpets cleaned regularly to keep them clean, safe, and presentable for your clients and employees. Here is what we at Steam Giant can do to make our commercial carpet cleaning work for you.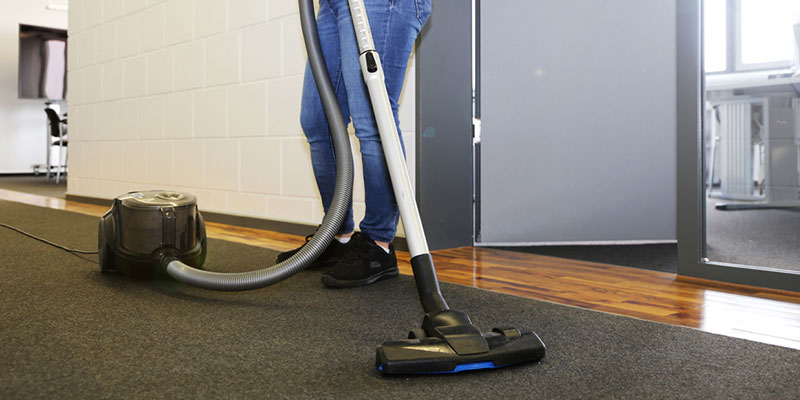 Wet Carpets
One of the most common complaints about having to get your carpets cleaned regularly with commercial carpet cleaning is the wet carpets. Sure, it's nice to see the carpet looking fresh and bright again, but no one likes walking on a wet carpet.
In a work environment where you're using the office building or storefront all day, it's hard to tell the clients and employees that they can't walk on the carpets just because they were just cleaned and are still wet. There is of course the possibility of simply having the carpets cleaned outside of business hours, but that doesn't work as well if the building is being used 24/7. That's why we decided on a better solution for our commercial carpet cleaning services.
Very Low Moisture Carpet Cleaning
When you don't have the time in your busy facility to wait for the carpets to dry, we can offer very low moisture carpet cleaning services. As the name suggests, this option uses a significantly lower amount of moisture, so the carpet can be walked on again as soon as we finish cleaning. That way, you can keep everything moving as usual without having to put a halt on any operations just for a commercial carpet cleaning.
Though this method uses less moisture, it doesn't make the carpets any less clean than usual. Your carpets will still come out perfectly refreshed and protected against future stains.
We want you to enjoy nice and clean carpets for your business, even if you don't have the time to wait for a typical carpet cleaning. Give us a call if you'd like to learn more about our commercial carpet cleaning and other services we offer.