Cleaning your living room often includes sweeping, vacuuming, and dusting all the floors and surfaces. One part of the living room that you might not think of as often is your furniture and upholstery. The upholstery is great at harboring allergens, dust, and grime where you can't even see it. That's why it can be helpful to schedule regular upholstery cleanings. Here are a few of the benefits of upholstery cleaning.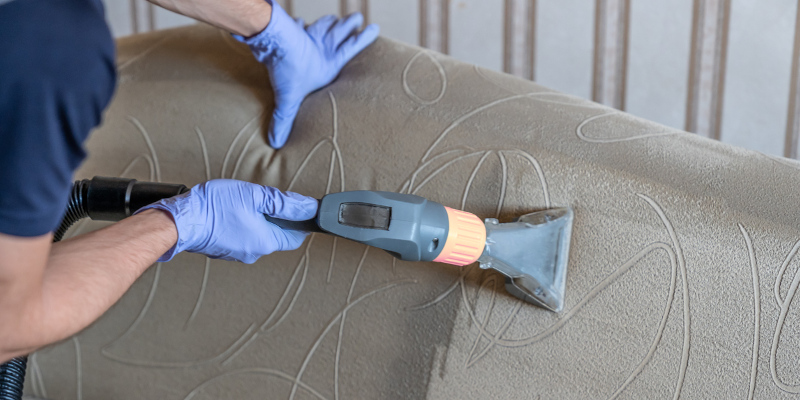 Renew your furniture: One of the main benefits of upholstery cleaning is that it can renew your furniture to pristine condition. With some deep steam cleaning, we'll have your armchairs and couches looking brand new in no time. That way, you can enjoy like-new furniture again without having to spend hundreds or thousands of dollars to buy brand new furniture.
Extend the lifespan of your furniture: Built-up dust and grime can wear away at the threads within the fabrics, causing the upholstery to become worn sooner than expected. Upholstery cleaning can rejuvenate and protect those threads and fabrics, so you can enjoy your upholstery longer.
Clean away pet stains and odors: Another benefit of upholstery cleaning is that it can help clean away most pet stains and odors. We often use steam cleaning technology, and the hot steam can help clear away those foul odors that had been left ignored for too long.
There are many more benefits of upholstery cleaning. Give us a call if you would like to learn more about it or our other services we offer.