There are so many advantages of dryer vent cleaning.
The clothes dryer is something that many of us use often. With the ability to dry and fluff our clothes easily without the worry of hanging them outdoors, many of us use our dryers several times per week, depending on our household size. If you use your dryer often, you should know that there are many advantages of having your dryer vent cleaned on a regular basis. Here at Steam Giant, we want to help you with your dryer vent cleaning and allow you to enjoy the many advantages, some of which include: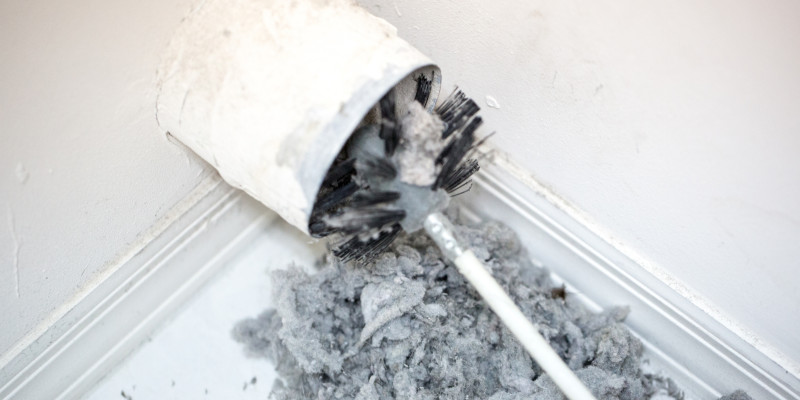 Less risk of fire. Lint from your clothing along with heat creates an almost perfect kindling for the potential of a fire. If lint buildup in your dryer vent is consistently exposed to hot air, then you might have the ideal conditions for a fire right under your nose. Regular dryer vent cleaning removes the excessive lint and lowers the risk of fire.
More efficient drying. Imagine wrapping a towel around your wet hair and then trying to use your blow dryer. The blow dryer wouldn't be very effective, would it? It is similar with your dryer and wet clothing. When your dryer has to work harder to dry clothes due to lint buildup, it takes longer and can waste energy.
Longer lifespan of your dryer. When a dryer needs to put out more energy because of lint buildup, you will find that your dryer does not last as long. With regular dryer vent cleaning (bi-annually for most people), you will be able to enjoy a longer lifespan for your dryer.
We would love to help you with your dryer vent cleaning and ensure you reap the rewards. Contact us for an appointment today in the Cary, North Carolina area.
---
At Steam Giant, we offer dryer vent cleaning in Raleigh, Apex, Cary, Clayton, Durham, Garner, Holly Springs, Knightdale, Morrisville, Rolesville, and Wake Forest, North Carolina.