Our technicians are equipped to handle hardwood floor cleaning on various types of wood.
Hardwood flooring is a beautiful and timeless addition to any property. With the right care, this type of flooring can last for many years. It's not uncommon to walk into a home that was built decades or even a century before to see original hardwood flooring in place. In fact, this can be a significant selling point for a property. But in order to care for your floors, it's important to know how to clean them and keep them looking their best. Certain cleaning products can damage the hardwood, potentially causing cracks, splitting, or even warping. One of the best and safest options is steam, an all-natural solution that eliminates dirt and grime very effectively.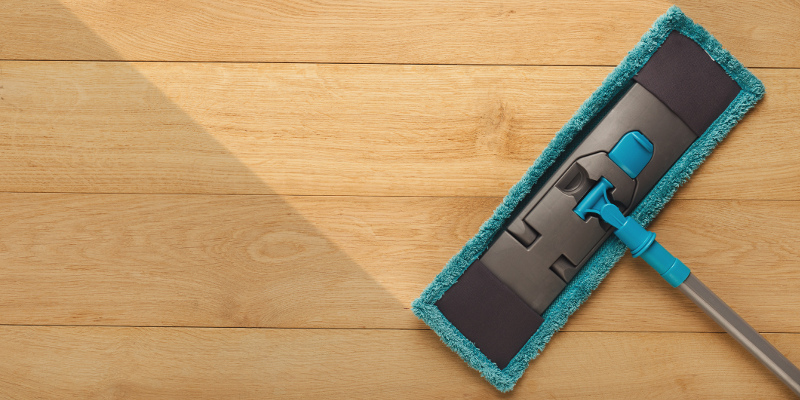 Here in Cary, North Carolina, you can count on our team at Steam Giant to take care of all your hardwood floor cleaning needs. We work closely with both commercial and residential clients who enjoy the beauty of hardwood and want to keep their floors as clean as possible. We're certified with the IICRC (Institute of Inspection and Cleaning Restoration), so you can be confident in our abilities to provide safe and effective solutions for maintaining the cleanliness of your floors.
Our technicians are equipped to handle hardwood floor cleaning on various types of wood. If you're dealing with grime or stains that aren't budging with normal cleaning methods, contact us and we can perform a more thorough cleaning process that involves safe and effective products that won't damage the flooring. In addition to hardwood floor cleaning, we're available to take care of a number of other deep cleaning tasks in your home or business. Contact us to learn how we can help you today.
---
At Steam Giant, we offer hardwood floor cleaning in Raleigh, Apex, Cary, Clayton, Durham, Garner, Holly Springs, Knightdale, Morrisville, Rolesville, and Wake Forest, North Carolina.