See and feel the difference with our top-of-the-line steam cleaning services.
Have you ever wondered if professional steam cleaning services offer better results than doing it yourself? The answer is a resounding yes for three primary reasons: professional-grade equipment, top-of-the-line products, and certified expert techniques. That's what we offer in our steam cleaning services at Steam Giant.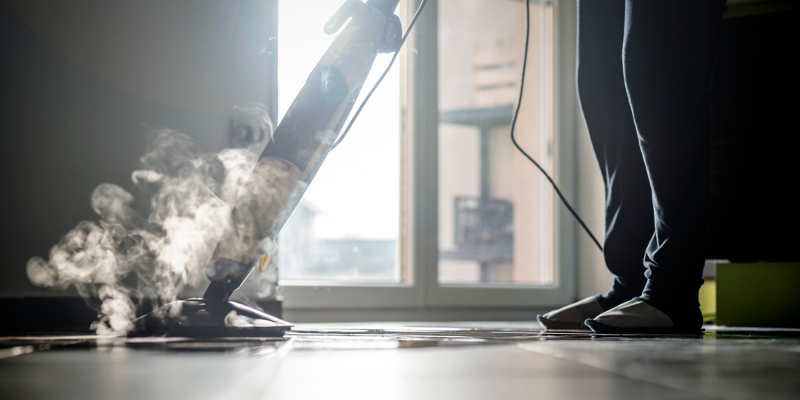 When it comes to thoroughly steam cleaning fabrics and household materials, state-of-the-art equipment matters. Household appliances, steamers, and carpet cleaners can help with spot cleaning or refreshing carpets and upholstery, but the most effective results will come from professional-grade hot water extraction equipment. We invest in the best equipment available to give our customers a supreme clean.
While steam cleaning utilizes the purifying qualities of water, other products provide an extra boost of cleaning and sanitizing power. Quality products not only produce a better clean, but they also protect and preserve the quality of the carpet, fabric, and upholstery. We only use top-of-the-line products to treat stains, fight odors, and provide the deepest clean we can.
The right equipment and the right products in the right hands are ultimately what make the difference in professional steam cleaning services. We are a fully certified team committed to continued education to ensure we always provide our customers with the most effective and thorough cleaning techniques. We love to see the difference our services make for our customers.
If you need steam cleaning services, give us a call with any questions you have. We service homes throughout Clayton, North Carolina, and you'll be able to see and feel the difference with our elite steam cleaning services.
---
At Steam Giant, we offer steam cleaning in Raleigh, Apex, Cary, Clayton, Durham, Garner, Holly Springs, Knightdale, Morrisville, Rolesville, and Wake Forest, North Carolina.