If you want your carpet, tile, or other surfaces to look as good and last as long as possible, you can make that happen with regular steam cleaning services from our team.
Even if you're incredibly careful about spills, accidents can still happen. Likewise, even if you're diligent about your cleaning routine, sometimes more intensive measures are called for, especially for surfaces like carpet, upholstery, or tile and grout that are harder to clean with conventional retail products. If you find yourself dealing with tough stains, persistent odors, or accumulated dirt that you can't reach on your own, we encourage you to reach out to our team at Steam Giant. Like our name says, we specialize in steam cleaning that will get all your surfaces clean and fresh again.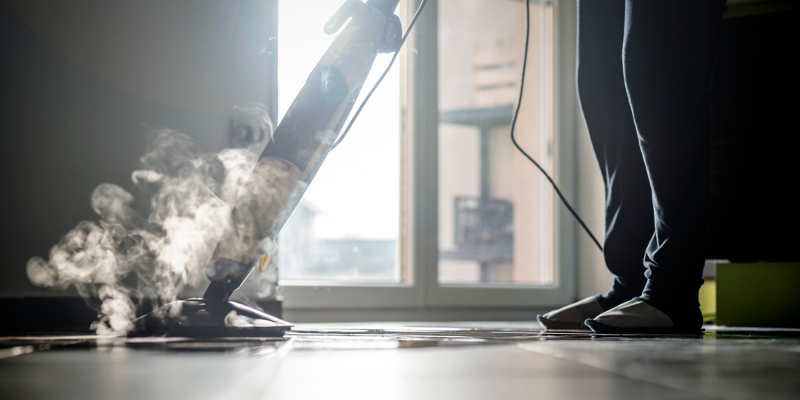 While many people primarily associate steam cleaning with carpets, the truth is it has a number of applications. The basic principle stays the same no matter what surface this method is being used on–water is heated to create steam, and the heat and moisture of the steam help loosen dirt particles and make them easier to vacuum or wipe away. While it's not a necessary part of your everyday cleaning routine, getting professional steam cleaning services for your carpet, upholstery, tile, etc. at least once a year is an effective way to keep them free of built-up dirt and germs, and can even extend their lifespan.
We at Steam Giant are proud to serve the Raleigh, North Carolina community, and we want to help you keep your home or office as clean and fresh as possible. If you are interested in our steam cleaning services, just give us a call today to set up an appointment.
---
At Steam Giant, we offer steam cleaning in Raleigh, Apex, Cary, Clayton, Durham, Garner, Holly Springs, Knightdale, Morrisville, Rolesville, and Wake Forest, North Carolina.
Similar Services We Offer: