As you go about your busy life, it can be easy to overlook certain things around your home until they grab your attention and demand to be resolved. Discolored and dirty grout is one of them, and it can leave you feeling overwhelmed to realize you need grout cleaning and have no idea how to go about it. Here are a few things you should know about grout cleaning.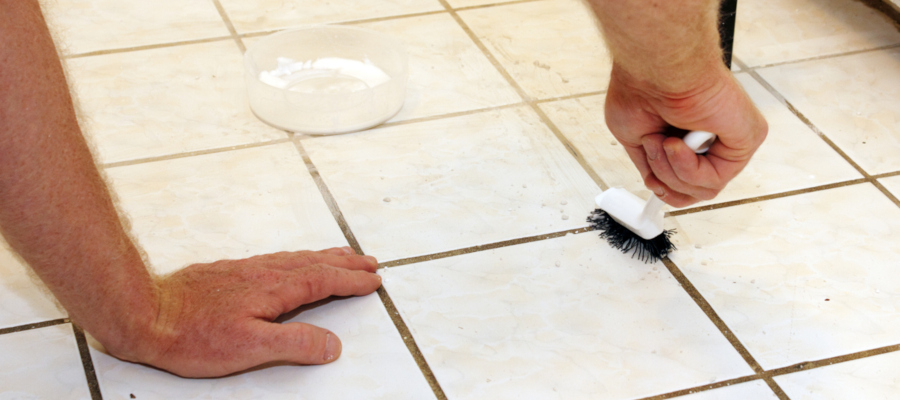 Grout Collects More Than Dirt- It probably isn't a good idea to wait to consider grout cleaning until you are seeing dirt and discoloration that aren't coming off with regular mopping. By the time you see this, there is more than dirt involved – there are plenty of bacteria and germs, too! Regular grout cleaning is necessary to keep your family healthy.
You Don't Have to Get on Your Knees- Doing grout cleaning yourself is far from a pleasant experience. Since you probably lack the right equipment for the job, getting on your knees is the most likely scenario. Rather than put yourself through that, find yourself something more enjoyable to do and put the grout cleaning in the hands of a professional who uses state-of-the-art technology to deep clean the grout.
Tile & Grout Cleaning Preserves Your Tile- Professional cleaning done on a regular basis avoids the buildup of dirt and other contaminants that can work their way deep into the flooring and potentially cause tiles to loosen and be more susceptible to cracking and chipping.
Here at Steam Giant, we perform grout cleaning for both tile floors and walls, restoring the grout to its original color and removing contaminants that normal scrubbing often doesn't resolve. Our process is safe for all types of tile, including natural stone, porcelain, and ceramic tile. Whether you need us to handle your ongoing tile and grout cleaning needs or just want a one-time visit in preparation for putting your home on the market, don't hesitate to contact us to learn more and get a quote for any of our cleaning services.