Upholstery Cleaning, Raleigh, NC
A Professional Cleaning Company
We utilize top-quality products and industry-leading techniques for optimal upholstery cleaning results.
It used to be that using over-the-counter upholstery cleaning products was a reasonable solution when you didn't want to go to the trouble of seeking out a professional service. That time has passed because of the multitude of materials that go into making upholstered furniture these days and that many need more specialized care to get ideal results. At Steam Giant, we offer upholstery cleaning in the Raleigh, North Carolina area that will make your furniture look like new again, including resolving those persistent stains and odors you are tired of dealing with.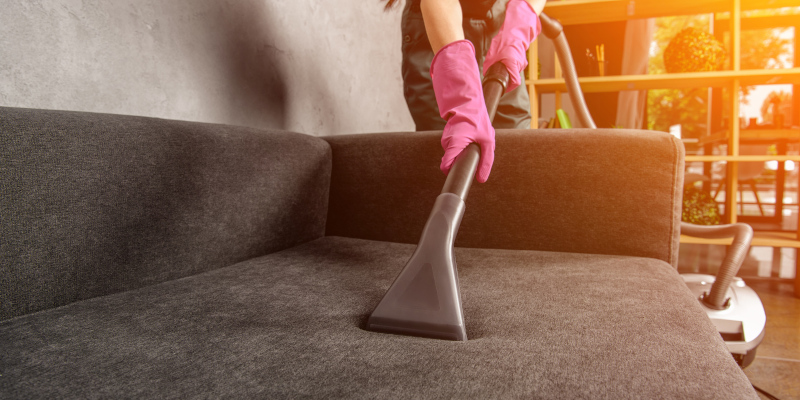 We have the experience to know how to complete upholstery cleaning on a variety of materials without damaging it in the process. We utilize top-quality products and industry-leading techniques so that you are more than happy with the upholstery cleaning results. Sometimes furniture comes clean rather readily and other times we have to be persistent to get it looking like the day you bought it, but rest assured that if for some reason we cannot get it as perfect as you would like, nobody can!
You can call on us for upholstery cleaning as a stand-alone service or in conjunction with our floor cleaning services, including hardwood floors, tile & grout, and carpeting. It can be nice to do it all at once for spring cleaning, preparing your home for holiday guests, or just to have the healthiest and most beautiful home possible.
If you have any questions about our upholstery cleaning services or any of our cleaning services, don't hesitate to reach out to us.
---
At Steam Giant, we offer upholstery cleaning in Raleigh, Apex, Cary, Clayton, Durham, Garner, Holly Springs, Knightdale, Morrisville, Rolesville, and Wake Forest, North Carolina.
Steam Giant Carpet Cleaning
Hours of Operation
Regular Business Hours:
Monday – Friday: 8:00 a.m. to 5:00 p.m.
Saturday – 8:00 a.m. to 12:00 p.m.
Sunday– Closed
Quote & Service Request
Packages include connecting closets & hallways for free!
If you have a custom request we will get you a quote ASAP!

Have questions or need a quote? Call 919-601-8608