Dryer Vent Cleaning, Raleigh, NC
Save utilities, protect your dryer, and avoid fires with regular dryer vent cleaning.
If your goal is to have improved indoor air quality, a cleaner and healthier home, and also a safe one, you'll find excellent cleaning services here at Steam Giant. One of the tasks we often get asked to do when we are already performing carpet cleaning, hardwood floor cleaning, upholstery cleaning, or tile and grout cleaning is the very important task of dryer vent cleaning.
Your Raleigh, North Carolina home and your family can be in danger if the dryer vent becomes clogged and is then ignited by the dryer overheating. We recommend you have dryer vent cleaning done once a year, which is good timing since that is about the same timetable as most people schedule our floor cleaning services. Of course, a more precise timing will depend on how much laundry you do and how much of that is fabrics that produce significant lint. In addition, you can reduce the amount of lint that gets into the dryer vent by cleaning the interior vent between loads.
While avoiding a fire is the number one reason for dryer vent cleaning, it is also a good idea for avoiding damage to the dryer and wearing it out sooner than usual. When the vent is getting filled up, the dryer has to work harder to dry the clothes, causing not only added stress on the dryer, but also inflating your power bill. If you notice it is taking longer than usual to dry your clothes or your clothes come out hotter, those are signs that you need to call us for dryer vent cleaning right away.
Interested in a Quote?
"*" indicates required fields
FAQs About Dryer Vent Cleaning
One of the many services we offer here at Steam Giant is dryer vent cleaning, and we have put together the following list of frequently asked questions to give you a better idea of what it is and how it benefits you and your property.
Display None
What is dryer vent cleaning?
Your dryer vent is the tube connecting your dryer to the outside of your home (or other building), and its purpose is to allow moist air from the dryer to escape into the atmosphere—without this vent, the laundry in your dryer would not get dry. Over time, lint can build up inside your dryer vent, which will prevent the dryer from working properly, and will create a serious fire hazard. Dryer vent cleaning, then, is the process of removing this built-up lint from the vent to allow air to escape as it's supposed to.
When should I get dryer vent cleaning?
We recommend getting your dryer vent inspected and cleaned at least once per year to ensure everything works properly and to reduce your risk of fires. In addition, if you ever notice your dryer's performance declining—for instance, if it starts to take multiple dryer cycles to get a load of laundry completely dry—it's wise to get your dryer vent checked, as that could be the source of the issue.
Can I do my own dryer vent cleaning?
Strictly speaking, it is possible to clean your own dryer vent, but you will get better results by using professional services like ours. Our team has the right training and equipment to get the job done right the first time, and we'll make sure to remove all traces of lint and debris from your dyer vent.
---
At Steam Giant, we offer dryer vent cleaning in Raleigh, Apex, Cary, Clayton, Durham, Garner, Holly Springs, Knightdale, Morrisville, Rolesville, and Wake Forest, North Carolina.
Dry Clothes Faster
Stop wasting all of your time drying laundry. Clean vents = less laundry.
Save Your
Dryer
Clean vents help your dryer work better and last longer. Don't buy a new dryer just yet.
Prevent a Fire
Dirty vents are a fire hazard. Don't be one of the 10,000+ dryer fires each year.
Save a Little Money
The less you use your dryer the lower your power bill will be. Save that money!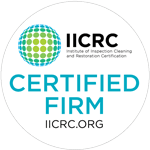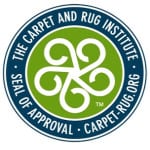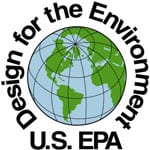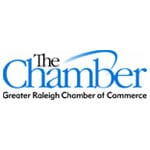 What our customers are saying:
Have questions or need a quote? Call 919-601-8608