Keep your family and dryer safe with dryer vent cleaning services.
You may not have heard about it, but dryer vent cleaning is an important part of keeping your home safe and clean. You're probably making sure to clean out your dryer's lint trap, but that isn't enough to make sure your dryer is working the way it should and preventing some of the dangers that can come with a clogged dryer vent. The dryer vent can get clogged, and because of how much hot air travels through this vent, these clogs can become a fire hazard.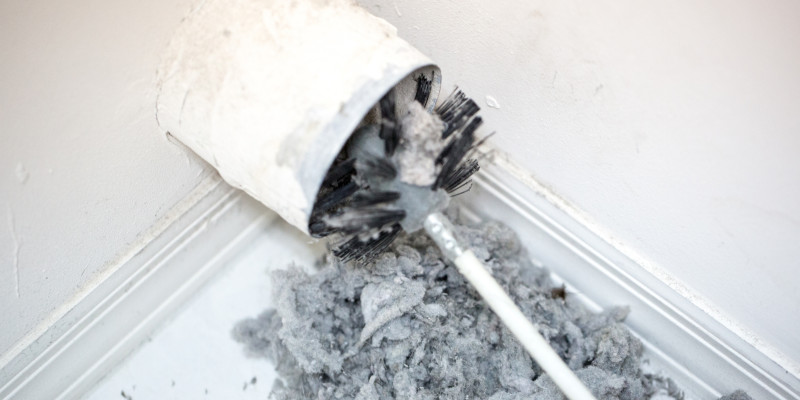 Dryer vent cleaning is quite effective in lowering the risk of your dryer becoming a safety hazard to you and your home. When it comes to staying safe, you want to make sure every precaution is taken and that all cleaning is effective, so you should leave dryer vent cleaning to professional cleaners.
In addition to the added safety precautions, dryer vent cleaning helps your dryer run better. Regularly cleaning out the vent helps your clothes dry sooner and your dryer last longer. Clogs in the vents will cause your dryer to work harder, which can cause problems within its machinery that may necessitate costly repairs to get your dryer running properly again.
We here at Steam Giant are happy to provide our dryer vent cleaning services in the Holly Springs, North Carolina area. If your dryer has been acting up and you haven't had your dryer's vent cleaned out in a while, contact us to schedule a time for cleaning out your dryer vent.
---
At Steam Giant, we offer dryer vent cleaning in Raleigh, Apex, Cary, Clayton, Durham, Garner, Holly Springs, Knightdale, Morrisville, Rolesville, and Wake Forest, North Carolina.