Commercial Floor Cleaner, Raleigh, NC
A Professional Cleaning Company
Turn to us when you need a reliable, efficient, and dedicated commercial floor cleaner.
If you are looking for a commercial floor cleaner that will not only give you exceptional results, but be respectful of your building and its occupants, you have come to the right place. At Steam Giant, we provide exceptional floor cleaning services for all types of commercial flooring, including tile, hardwood, and carpeting. We conduct our work in an efficient manner so that your business is not disrupted any more than is absolutely necessary and we're willing to work within your schedule to make that happen.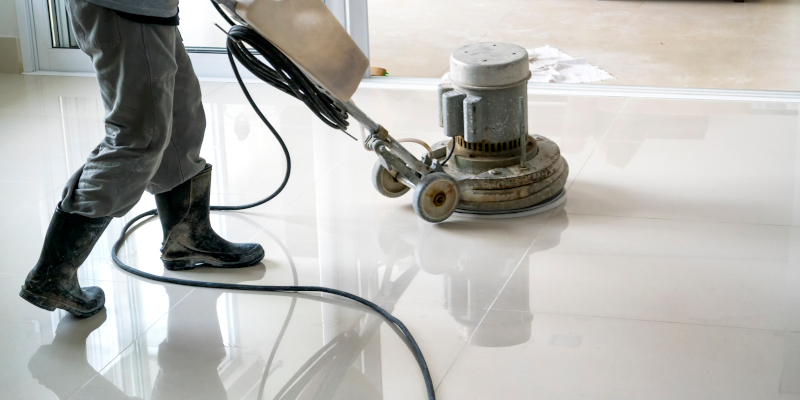 Another way that we outperform other commercial floor cleaner firms is that we have environmentally safe products available and will happily use a non-allergen, non-toxic cleaning product if you request them. This is an ideal option if you have staff members that are sensitive to standard commercial floor cleaner products or you want to maintain the freshest indoor air quality possible.
By using name brand cleaning products and using top of the line equipment, we can confidently say that our commercial floor cleaner services will meet or exceed your expectations. We even amaze ourselves sometimes at what we can accomplish!
We love serving the Raleigh, North Carolina community with reliable cleaning services and we look forward to adding you to our growing list of satisfied customers. We can also take care of your office upholstery cleaning while we are there so you can have a working environment you feel good about and that impresses your clients. Call today to learn more or schedule commercial floor cleaner services.
They do a good job and put extra attention into stains.
"They do a good job and put extra attention into stains. They work well with our schedule. I use them for our home and church. I have recommended them to a friend who was amazed at the good job they did. Very affordable."
★★★★★ D Jones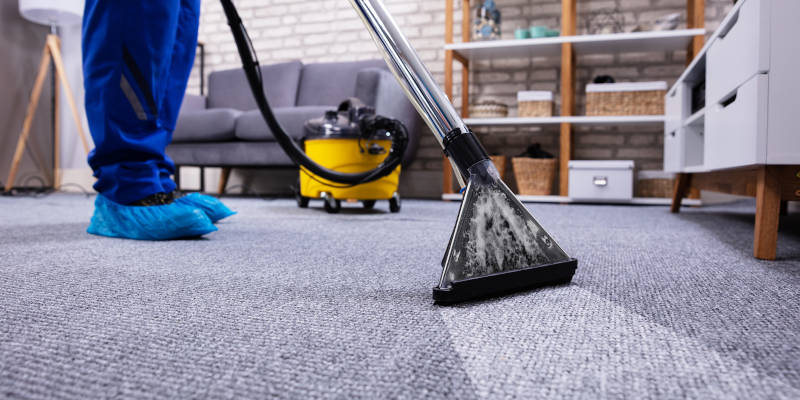 Carpet Cleaning
We use a titanium 6 jet super 15-inch wide wand for maximum cleaning. This speeds up the cleaning process!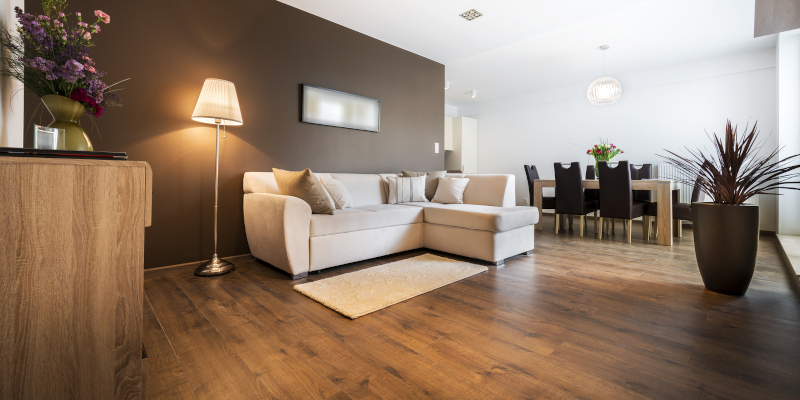 Hardwood Floor Cleaning
Our specialized equipment for hardwood floor cleaning will astound you.
Tile & Grout Cleaning
No more scrubbing on hand and knees – let us restore the appearance of your tile floors.
No cleaning job is too big or too small for our talented technicians!
FAQs About Working with a Commercial Floor Cleaner
Our team at Steam Giant offers commercial floor cleaning services to help you keep your building looking great. Below, we'll go over the answers to a few of our most frequently asked questions about our cleaners to help you decide if our services are right for you.
Display None
What types of floors do you clean?
When choosing a commercial floor cleaner, it's important to select a team with the right experience and equipment to clean your particular flooring material. Fortunately, our team has all the necessary tools and skills to clean any type of flooring, including tile, carpet, and even hardwood.
What types of cleaning products do you use?
Our team understands you may be concerned about the types of cleaning products used in your building, as you may need to use hypo-allergenic products in order to protect employees with allergies or may want to use environmentally friendly cleaning solutions in order to protect the planet. We offer both types of cleaning products, so all you'll need to do is inform us of your request when you sign up for our services and we'll make sure to comply with your wishes.
Do I really need a commercial floor cleaner?
It is possible to have in-house staff clean your building's floors, but we are confident you will be much more satisfied with our team's results. We have extensive experience in the commercial cleaning industry, and we know how to deliver the thorough clean you are looking for and leave your floors completely spotless. We're pretty sure your in-house staff won't mind letting us take that job off their plates either.
---
At Steam Giant, we are proud to be a commercial floor cleaner serving Raleigh, Apex, Cary, Clayton, Durham, Garner, Holly Springs, Knightdale, Morrisville, Rolesville, and Wake Forest, North Carolina.
Why Choose Steam Giant?
Our steam cleaning technique is highly effective – we even surprise ourselves sometimes with how we can bring carpet back to life! It is even effective for pet stain & odor cleaning, which is one of the most challenging aspects of carpet cleaning in homes. You can be confident that your flooring will be cleaned in a professional manner in compliance with our IICRC (Institute of Inspection and Cleaning Restoration, now known as The Clean Trust) certification and high standards.
See what some of our satisfied clients are saying about our work as commercial floor cleaners and our other services.
Steam Giant Carpet Cleaning
Hours of Operation
Regular Business Hours:
Monday – Friday: 8:00 a.m. to 5:00 p.m.
Saturday – 8:00 a.m. to 12:00 p.m.
Sunday– Closed
Quote & Service Request
Packages include connecting closets & hallways for free!
If you have a custom request we will get you a quote ASAP!

Have questions or need a quote? Call 919-601-8608