Commercial Floor Cleaner, Apex, NC
A Professional Cleaning Company
Turn to us when you need a reliable, efficient, and dedicated commercial floor cleaner.
If you are looking for a commercial floor cleaner that will not only give you exceptional results, but be respectful of your building and its occupants, you have come to the right place. At Steam Giant, we provide exceptional floor cleaning services for all types of commercial flooring, including tile, hardwood, and carpeting. We conduct our work in an efficient manner so that your business is not disrupted any more than is absolutely necessary and we're willing to work within your schedule to make that happen.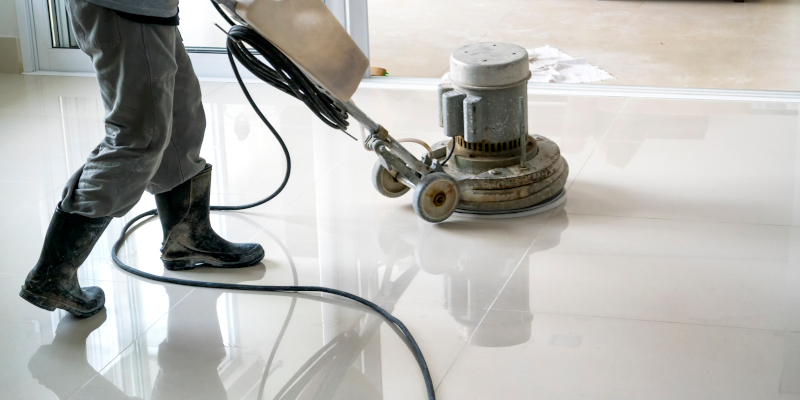 Another way that we outperform other commercial floor cleaner firms is that we have environmentally safe products available and will happily use a non-allergen, non-toxic cleaning product if you request them. This is an ideal option if you have staff members that are sensitive to standard commercial floor cleaner products or you want to maintain the freshest indoor air quality possible.
By using name brand cleaning products and using top of the line equipment, we can confidently say that our commercial floor cleaner services will meet or exceed your expectations. We even amaze ourselves sometimes at what we can accomplish!
We love serving the Apex, North Carolina community with reliable cleaning services and we look forward to adding you to our growing list of satisfied customers. We can also take care of your office upholstery cleaning while we are there so you can have a working environment you feel good about and that impresses your clients. Call today to learn more or schedule commercial floor cleaner services.
---
At Steam Giant, we are proud to be a commercial floor cleaner serving Raleigh, Apex, Cary, Clayton, Durham, Garner, Holly Springs, Knightdale, Morrisville, Rolesville, and Wake Forest, North Carolina.
Steam Giant Carpet Cleaning
Hours of Operation
Regular Business Hours:
Monday – Friday: 8:00 a.m. to 5:00 p.m.
Saturday – 8:00 a.m. to 12:00 p.m.
Sunday– Closed
Quote & Service Request
Packages include connecting closets & hallways for free!
If you have a custom request we will get you a quote ASAP!

Have questions or need a quote? Call 919-601-8608