Carpet Cleaning, Raleigh, NC
We are an IICRC-certified carpet cleaning company that goes beyond what you expect.
Did you know that despite regular vacuuming, your home or office carpeting could be home to as much as one full pound of dirt, debris, and other contaminants per each square foot of carpeting? That means a standard 12' x 12' room can have over 140 pounds of filth hiding under your feet! Carpet cleaning isn't just something to do when you notice stains, pet odors, or traffic area discoloration. It is something to do for the health of your family and office staff, as well as to preserve your carpeting.
Here at Steam Giant, we help Raleigh, North Carolina-area homes and businesses recapture healthier indoor air quality by eliminating all those particles that are weighing down carpeting and aggravating allergies. We can even use non-allergen, non-toxic, environmentally safe products that are 100% biodegradable and free of phosphates and volatile organic compounds, upon request.
The other thing that you might not realize is that carpet manufacturers usually require you to have professional carpet cleaning performed at least once a year to keep the warranty intact. As a certified firm with the IICRC (Institute of Inspection and Cleaning Restoration, now known as The Clean Trust), manufacturers call on us to go out to reclean a warranty carpet or deal with a claim. That is because they know we'll treat the carpeting in the correct manner and reapply stain resistance after we complete carpet cleaning using CRI (Carpet and Rug Institute) approved products, helping to ensure the carpeting will last through the warranty period or even longer.
With our transparent pricing for carpet cleaning, and no additional charge for hallways, attached closets, and stairways, you'll know exactly what to expect when you contact us for carpet cleaning. Call today with any questions or to schedule an appointment.
260° Steam
Steam Giant's on truck water heaters heat the steam to 260° which is considerably hotter then all rental push units.
Powerful Extraction
Steam Giant's powerful equipment extracts most of the moisture used in the cleaning process requiring only a few hours to completely dry!
No Residue or Over-Wetting
Steam Giants process ensures that your carpets are thoroughly cleaned and brought back to their original PH without over-wetting or sticky residues.
OUR Carpet Cleaning Methods
When it comes to carpet cleaning, Steam Giant Carpet Cleaning acknowledges the need to use the right tools. Most carpet cleaning procedures are performed with a 2 jet carpet cleaning wand and will get most jobs done properly. We use a titanium 6 jet supper 15 inch wide wand for maximum cleaning. This speeds up the cleaning process so that we can keep our cleaning rates lower than our competitors.
The wand cleaning method makes passes on the pre-treated carpet delivering up to 260 degrees of steam and water. While the steam is being delivered on each pass it is extracted immediately through the wand and vacuum hose on the next pass. Our truck mounted system extracts the soil, water, dust, and hair right out into the waste recovery tank located inside our van leaving behind a soft, fluffy, and clean carpet every time.
OTHER Carpet Cleaning Methods
You may ask your self which method of cleaning is the correct one for me? There are so many options on the internet today. From dry cleaning to shampooing, why should I use steam? To answer your question simply, the only way to do it is using truck-mounted steam. All of the major carpet manufacturers state in the warrenty that if you clean the carpet with any other method that the warrenty will be void. Most of the warrenties also state that you must have it steam cleaned once a year to preserve the carpets warranty. The other cleaning methods cause abbraision to the fibers because there is a powdery residue left behind causing rapid re-soiling and poor indoor air quality.
So, call on Steam Giant to give your carpet a complete extraction using only the hottest steam leaving no residue behind.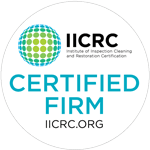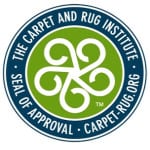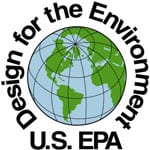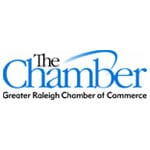 What our customers are saying:
Have questions or need a quote? Call 919-601-8608
FAQs About Our Carpet Cleaning Service
Whether you have gotten professional carpet cleaning before or not, we expect that you might have questions for us. Because we want you to feel confident about trusting our team to clean your carpets, we have included some of our frequently asked questions and their answers below. We also encourage you to contact us if you have other questions.
Display None
How often should I get carpet cleaning?
We recommend annual carpet cleaning for most homeowners. However, you might consider steam cleaning your carpets twice a year if your pets or family members seem to track in a lot of dirt and debris.
How much experience do you have cleaning carpets professionally?
We have been in business since 2011, so we have over a decade of carpet cleaning experience. In addition, our owner is a certified carpet cleaning technician, and we prioritize ongoing education to improve our services for you.
Can you help with pet stains and odors?
Yes, if you need assistance cleaning pet stains or odors in your carpets, we'd be happy to help. We'll do our best, but you should also be aware that results will depend on the severity of the stains or odors.
How much do you charge for carpet cleaning?
We are proud to offer excellent pricing for our services, whether you need us to clean you carpets in just a few rooms or several more along with your staircase. You can view our packages and their prices
here
or request a custom quote if you have special requests.
Are there any hidden fees?
Absolutely not. Because we want to be as upfront and honest about pricing as we can, we will never charge any hidden fees.
---
At Steam Giant, we offer carpet cleaning in Raleigh, Apex, Cary, Clayton, Durham, Garner, Holly Springs, Knightdale, Morrisville, Rolesville, and Wake Forest, North Carolina. 
Similar Services We Offer: