Accidents Happen – Your Floors Don't Need to Pay the Price!
A Professional Cleaning Company
Our carpet cleaning specials are easy to understand and include hallways and small standard size closets.
If you were to check out other carpet cleaning places in the Raleigh, North Carolina area, you might find several of them offering carpet cleaning specials. Some of them have a tendency to sound too good to be true. Here at Steam Giant, we don't use tricks to snag your attention and then quote you a higher price. You'll find our carpet cleaning packages are priced fairly and shown right on our website. We don't charge extra for hallways or small standard size closets. You simply pay based on the number of rooms in which you need the carpets cleaned. If you don't see a package that matches your situation, give us a call, and we'll provide a specialized estimate for you.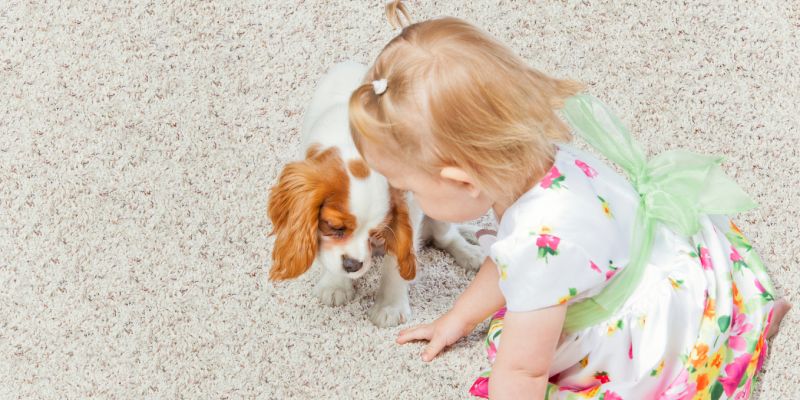 Our carpet cleaning specials are easy to understand, and you can be confident you are getting quality services. Our specialized carpet cleaning technique leaves no residue and doesn't leave your carpeting soaking wet. When requested, we are happy to use environmentally safe, non-allergen, and non-toxic products if that is a concern for your household.
Since we began in 2011, our business has continued to grow through word of mouth and referrals by our satisfied customers. We have several 5-star reviews to our credit that talk about our reliability, professionalism, promptness, and affordability. When you take advantage of our carpet cleaning specials, you can also ask about our other services, including pet stain & odor cleaning, furniture cleaning, dryer vent cleaning, tile and grout cleaning, and hardwood floor cleaning. Call today with any questions you may have or to schedule any of our services.
---
At Steam Giant, we offer carpet cleaning specials in Raleigh, Apex, Cary, Clayton, Durham, Garner, Holly Springs, Knightdale, Morrisville, Rolesville, and Wake Forest, North Carolina.
"Mike and his crew did a great job. They got here on time, worked fast and efficient. I will be passing on his name to all my friends."
★★★★★
L. Ordonez
We've Got Carpet Cleaning Specials that are Easy on the Wallet!
If your carpets have looked better, you're probably anxious to get rid of the dirt and stains. At Steam Giant, we've got carpet cleaning specials to make your floors look their best at a great price!
Besides our awesome specials, here's why you should hire us to clean your carpet:
Our business has mainly grown through referrals since we started in 2011.
We don't charge extras for small standard size hallways or closets.
We can provide a specialized estimate if you don't see a package that works for you.
Make your carpets look like new again with our professional cleaning services. To learn more about our carpet cleaning specials, contact us!
Steam Giant Carpet Cleaning
Hours of Operation
Regular Business Hours:
Monday – Friday: 8:00 a.m. to 5:00 p.m.
Saturday – 8:00 a.m. to 12:00 p.m.
Sunday– Closed
Quote & Service Request
Packages include small standard size connecting closets & hallways for free!
If you have a custom request we will get you a quote ASAP!

Have questions or need a quote? Call 919-601-8608