The fabric on your furniture needs special attention over time.
You likely get discouraged when your favorite piece of furniture gets stained from food, a pet, or anything else that can stain or discolor your furniture. Sometimes, you can spot treat a stain on your upholstery, but that's not always enough. Professional upholstery cleaning is necessary to get a deeper clean on your furniture's upholstery that will target not only specific stains but the piece of furniture as a whole.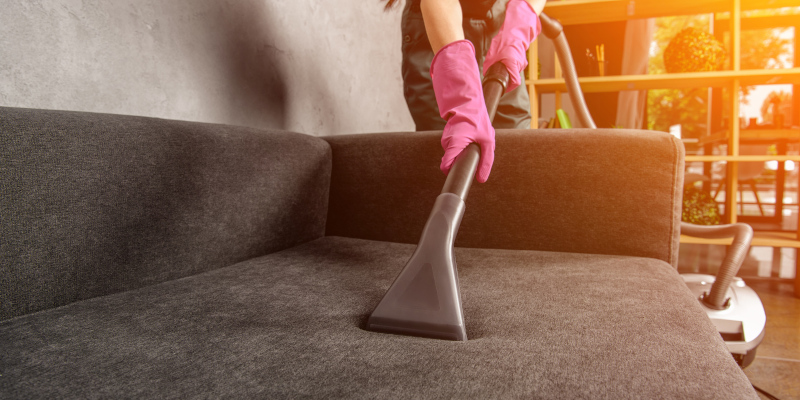 Upholstery cleaning involves taking a good look at the upholstery to know how best to handle any stains or odors coming from your furniture. The type of fabric, stain, state of the couch, and other factors influence the cleaning process. We take a look at your upholstery before jumping into the cleaning process, so we can make sure to clean your upholstery properly.
Your furniture's upholstery is more delicate than other surfaces in your home, which means it requires a gentler approach. This is exactly how we go about our upholstery cleaning services. We care about carefully yet effectively cleaning your furniture's upholstery, so it looks its best after we're done with it.
Does your favorite arm chair have a ketchup stain that you're tired of staring at? Has the old couch in your living room started smelling like the family dog? Come talk to us here at Steam Giant. We are locally owned and operated in the Holly Springs, North Carolina area and are happy to help freshen up your furniture upholstery and leave you satisfied.
---
At Steam Giant, we offer upholstery cleaning in Raleigh, Apex, Cary, Clayton, Durham, Garner, Holly Springs, Knightdale, Morrisville, Rolesville, and Wake Forest, North Carolina.