Keep your upholstery clean and fresh with our upholstery cleaning service.
Most of us have some kind of upholstery in our homes or offices. While upholstery is comfortable, warm and often very welcoming, it can also harbor dust, dirt, dander and other allergens. Additionally, upholstery tends to stain if there are any spills or areas that are touched consistently. Here at Steam Giant, we want to help you keep your upholstery clean and fresh in the Cary, North Carolina area with our upholstery cleaning services.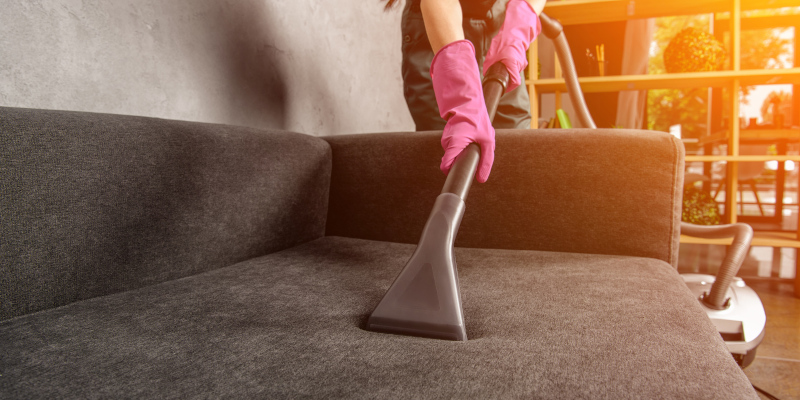 When you contact our team for upholstery cleaning services, you will quickly find that we are able to give you quality results that you simply cannot get from any upholstery cleaners meant for at-home use. Because we have professional and commercial-grade equipment, when we clean your upholstery, there is going to be very little to no moisture left behind. This ensures that your upholstery dries quickly while also not becoming a magnet for dirt and dust while damp. With our products as well as our methods, we are able to give you great results that will have your upholstery looking clean and fresh by the time we are done.
Since opening in 2011, our team of experts has been able to help countless people refresh and revitalize their upholstery through our upholstery cleaning services. If you have been thinking of getting upholstery cleaning done, we would love to help you. Not only will your upholstery look great, but it will also be cleaned of harmful allergens, smell great, and enjoy a new lease on life. If you have questions or would like to schedule an appointment for upholstery cleaning, please give us a call today.
---
At Steam Giant, we offer upholstery cleaning in Raleigh, Apex, Cary, Clayton, Durham, Garner, Holly Springs, Knightdale, Morrisville, Rolesville, and Wake Forest, North Carolina.