As a pet owner, you are no stranger to the odors that animals can bring into your home. Keeping your home smelling fresh and clean is possible no matter what type of pet you own. Here are 4 useful tips to help with pet odor cleaning in your home.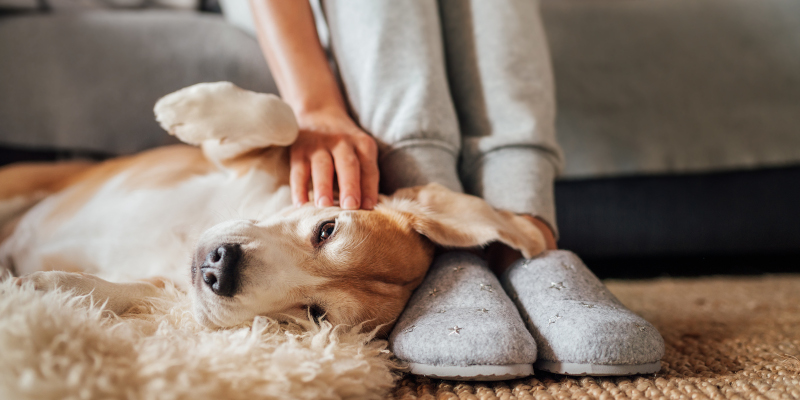 Vacuum and Sweep Often. If you have a furry pet, you should increase the frequency of your vacuuming routine. Pets leave behind hair, dander, and dirt wherever they walk or rest. These particles can cause strong odors to build up in your carpet and furniture. Vacuuming away the dust and dander before it has a chance to accumulate can help keep these odors away.
Give Baths Regularly. Keeping your pet clean and groomed will help them to smell fresh, and consequently, your home will stay fresher, too. If your dog enters your home dirty from the yard, a quick bath can help keep that dirt out of your carpets and furniture. The time it takes to give a bath will be worth the long term reduction of stinky odors in your home.
Wash Beds, Toys, and Leashes. Your pet's bed is one of the most common sources of smelly odors. Consistently keeping all of your pet's supplies clean will help keep your home smelling fresh.
Give Us a Call for Effective Pet Odor Cleaning. When you have a smell that you just can't get rid of, we can clean your carpets, tile and grout, hardwood, or furniture. Our high-pressure steam-cleaning process combined with pet-odor-eliminating treatments can rid your home of all the odors left behind by your pet.
You don't have to worry about pet odors with us on your team. At Steam Giant, we understand the chemistry behind pet odor cleaning, and we have the experience to combat the toughest stains and odors in your home. Give us a call today to learn more about how we can help you.