Our team offers professional carpet cleaning services to make your carpet look and feel as good as new.
Here at Steam Giant, we understand that no one enjoys walking on dirty carpet, or even looking at it. If you want to ensure that your carpet stays as clean as possible, regular vacuuming is only part of the solution, and we recommend supplementing your cleaning routine with professional carpet cleaning at least once a year.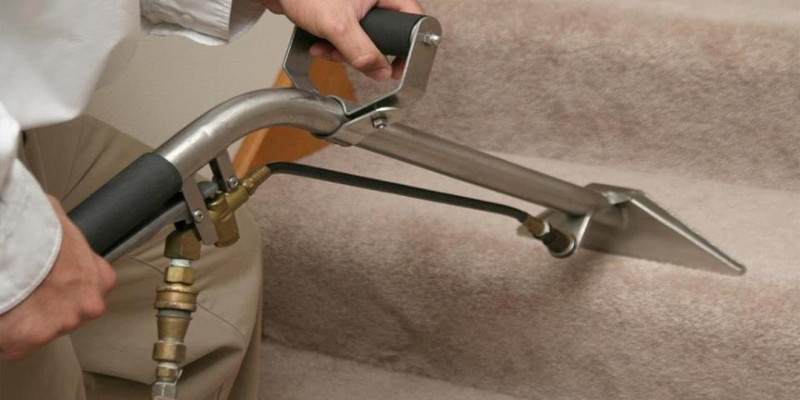 Our team at Steam Giant wants you to know that hiring carpet cleaning companies is more than just a way to get rid of dirt buildup or stubborn pet odors–it's also a way to keep everyone in your home or office healthier and more comfortable. This is because allergens such as dust,  pet dander, and pollen will also accumulate in your carpet fibers over time, which can lead to allergic reactions and respiratory symptoms such as congestion or coughing. If you want to help everyone in your indoor environment breathe easier, we recommend getting your carpets professionally cleaned. We use non-toxic, hypoallergenic, and environmentally friendly cleaning products to eliminate any accumulated dirt or allergens and leave your carpet looking and feeling as good as new.
At Steam Giant, we are proud to be one of the carpet cleaning companies serving the Apex, North Carolina community, and we want to help you keep all of your carpets as clean as possible. If you are Interested reaping the benefits that carpet cleaning companies can offer, just give our team of experts a call to set up a visit today.
---
At Steam Giant, we are proud to be one of the best carpet cleaning companies serving Raleigh, Apex, Cary, Clayton, Durham, Garner, Holly Springs, Knightdale, Morrisville, Rolesville, and Wake Forest, North Carolina.