Our grout cleaning service can restore the appearance of your floors while removing harmful contaminants.
When a tile floor is placed in a home or business, the installer fills the gaps between the individual tiles with a material called grout. This material is porous and comes in a range of colors, so you can get a shade that complements the color of the tile and adds to the visual appeal of the floor's pattern. However, the grout also sits just below the level of the tile, which means that crumbs and dirt often fall between the tiles into the grout lines. Lighter-colored grout tends to get dirty and discolored over time, while darker grout can still harbor grime and bacteria that impacts the cleanliness and safety of your living space.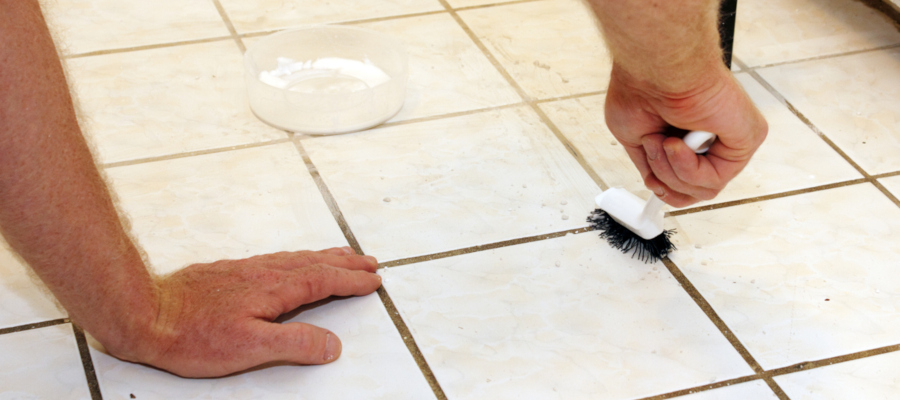 If you've ever tried to clean your grout on your own, you can attest to the challenge that this task poses. Many people have spent hours on their hands and knees, scrubbing the grout lines with a toothbrush or small cleaning brush. This process may work somewhat, but without the right products, you may not be able to remove the stains and discoloration from the grout. At Steam Giant, we can tackle this tough task in your Cary, North Carolina home or business. Our professional grout cleaning service is handled by skilled and experienced technicians who use state-of-the-art equipment and tools to remove dirt and stains, leaving behind beautifully clean grout.
Something that sets us apart from other local cleaning companies is our use of steam cleaning. Steam is an incredibly effective tool in grout cleaning, as it can naturally remove stains and grime without causing damage to the material. The heat of the steam breaks down dirt and gunk that forms between your tile without the need for harsh cleaning products. We have a specialized tool that is designed for grout cleaning, which we'll bring when we perform the service at your property. This truck-mounted steam machine includes a diesel heater and can bring 250 degrees of water and steam into your space. Our clients are always amazed at the effectiveness of the steam cleaning processes we use for tile and grout, as well as other flooring and surfaces.
When performing a grout cleaning service, we often recommend having the tile cleaned as well. We have the equipment needed to clean the surface of all types of tiles, which we can do alongside a grout cleaning. All of our cleaning methods adhere to the Institute of Inspection and Cleaning Restoration (IICRC), which is a globally recognized institution that regulates cleaning standards in our industry. Our business is locally owned and operated, which means we can maintain better control over the services we provide. We started as a small carpet cleaning business and have grown drastically as the needs of our clients have expanded.
Our grout cleaning service can restore the appearance of your floors while removing harmful contaminants. It's just one of the many services we can provide at your home or business to maintain the cleanliness of your space. Contact us to request more information or schedule a service.
---
At Steam Giant, we offer grout cleaning in Raleigh, Apex, Cary, Clayton, Durham, Garner, Holly Springs, Knightdale, Morrisville, Rolesville, and Wake Forest, North Carolina.
Need a Grout Cleaning Quote?
No Dust
Because there is no sanding – making it sandless and dustless.
No Odor
Because we use all water-based products, we are safe for people and pets. There's no lingering chemical smell.
No Residue or Over-Wetting
Most jobs are completed in one day and you can move back onto your refinished area in 24 hours or less. Another great feature of water-based products is… no dust to clean, no odor to contend with.
OUR Carpet Cleaning Methods
When it comes to carpet cleaning, Steam Giant Carpet Cleaning acknowledges the need to use the right tools. Most carpet cleaning procedures are performed with a 2 jet carpet cleaning wand and will get most jobs done properly. We use a titanium 6 jet supper 15 inch wide wand for maximum cleaning. This speeds up the cleaning process so that we can keep our cleaning rates lower than our competitors.
The wand cleaning method makes passes on the pre-treated carpet delivering up to 260 degrees of steam and water. While the steam is being delivered on each pass it is extracted immediately through the wand and vacuum hose on the next pass. Our truck mounted system extracts the soil, water, dust, and hair right out into the waste recovery tank located inside our van leaving behind a soft, fluffy, and clean carpet every time.
OTHER Carpet Cleaning Methods
You may ask your self which method of cleaning is the correct one for me? There are so many options on the internet today. From dry cleaning to shampooing, why should I use steam? To answer your question simply, the only way to do it is using truck-mounted steam. All of the major carpet manufacturers state in the warrenty that if you clean the carpet with any other method that the warrenty will be void. Most of the warrenties also state that you must have it steam cleaned once a year to preserve the carpets warranty. The other cleaning methods cause abbraision to the fibers because there is a powdery residue left behind causing rapid re-soiling and poor indoor air quality.
So, call on Steam Giant to give your carpet a complete extraction using only the hottest steam leaving no residue behind.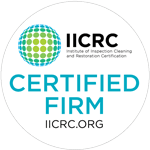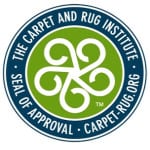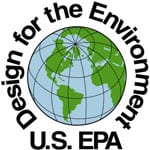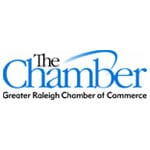 What our customers are saying:
Have questions or need a quote? Call 919-601-8608