Carpet is one of the most common flooring materials in homes and is known for being comfortable and beautiful. But because carpets are textiles, they can collect dust, dirt, debris, dander, and other contaminants that can be difficult to remove. Professional carpet cleaning services can help greatly. Cleaning your carpets properly can keep them beautiful and comfortable for years to come.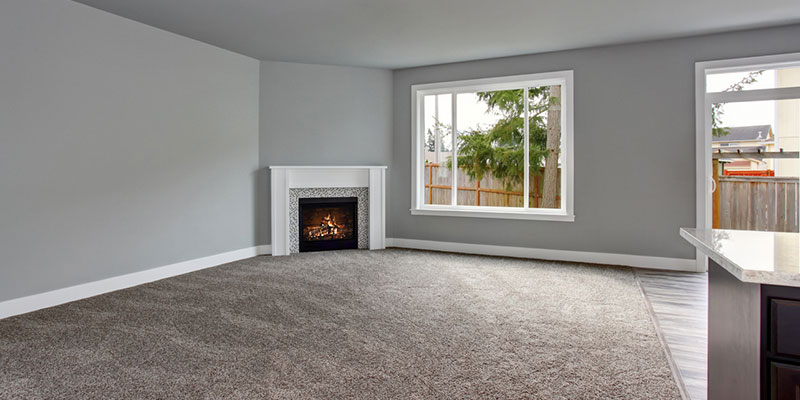 There are many benefits of professional carpet cleaning, including the following:
Improved Indoor Air Quality – Because carpets can trap dust, pet dander, and other allergens over time, they can cause a decline in indoor air quality. Professional carpet cleaning can remove these allergens and contaminants effectively to make your home a healthier and safer environment for all.
Extends Carpet Lifespan – Replacing carpets can be a pricey endeavor, but regular carpet cleaning can help extend the life of the carpet in your home. It reduces and prevents dirt and debris buildup that would otherwise wear down and damage carpet fibers over time.
Cleans Stains and Spots – Professional carpet cleaners have the experience and equipment to clean stubborn stains and spots in your carpet. The methods employed by professionals are much more effective than DIY methods.
Enhances Aesthetics – You may be surprised at how well professional cleaning can rejuvenate and restore the appearance of your carpet, making your whole room look renewed and refreshed!
Time and Effort Savings – Professionals are equipped to handle your carpet cleaning efficiently to save you the time and energy needed to get the job done.
At Steam Giant, we offer professional carpet cleaning services for properties in the Raleigh, North Carolina area. We are a reliable, certified firm that is locally owned and operated. We have been delivering exceptional results in this area since 2011 and take pride in every job we complete. Give us a call today to see how we can revitalize the carpets in your home!